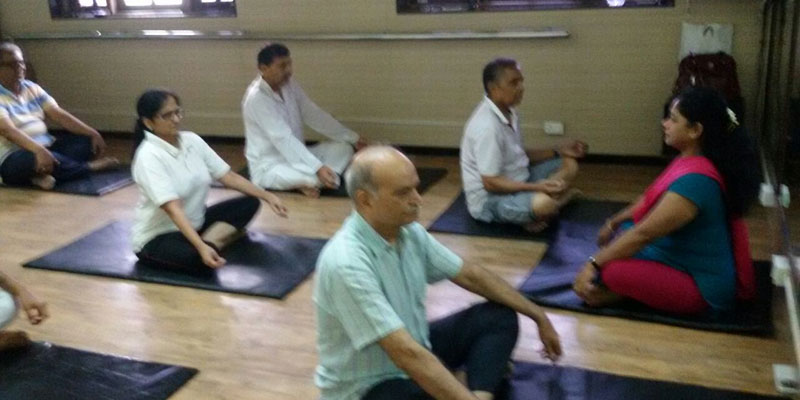 TUSHAR MULACHAND VORA – YOGA AEROBIC HALL
YOGA
Yoga is a physical, mental, and spiritual practice or discipline which originated in India.
The origins of yoga have been speculated to date back to pre-Vedic Indian traditions, but most likely developed around the sixth and fifth centuries BCE in India
Yoga gurus from India later introduced yoga to the west, following the success of Swami Vivekananda in the late 19th and early 20th century. In the 1980s, yoga became popular as a system of physical exercise across the Western world. Yoga in Indian traditions, however, is more than physical exercise, it has a meditative and spiritual core.
MGCL conducts Yoga through a qualified Teacher.